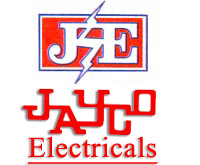 Welcome!
Jayco Electricals, widely popular as the brand name of JAYCO for our products, was very strategically established in MEERUT in the year 1989. The company started its manufacturing unit (as a single point SSI unit) under the able guidance of its partners Mr. Sukmal Jain & Mr. Navin Jain. The company was set up with a team of highly qualified and broadly experienced professionals and well skilled personnel. Jayco Electricals soon earned good reputation among the Central and State government departments and Private Sectors for supplying superior quality products and impressive service at quite competitive rates. Since the inception of the company in the year 1989, it has now come a long way in the manufacture of Distribution & Instrument Transformers, and other various types of Transformers and Servo Voltage Stabilizers, to serve the diverse requirements of different industries and field units --- thus achieving the benchmark of the elusive customer satisfaction to their utmost.

Total commitment to quality and ISO-9001 certification, has helped JAYCO in creating a respectable niche for itself in the Indian market. With consistent advancement in technology, innovations in raw materials, production processes, and improved methodologies, JAYCO has been largely successful in bringing down the total cost of a transformer, and thereby benefiting myriads of customers of both private and government organizations.

The extended range of electrical products has helped us in raising benchmark for variety and acceptable quality standards. Quality of product is strengthened by well-equipped manufacturing facilities thus giving TOTAL CUSTOMER SATISFACTION. The continuous growth of the company is made possible by our broadly experienced and hard-working technocrats, together with numerous skilled personnel, who consistently enhanced value to the company in various executive and administrative capacities.

Infrastructure & Quality
JAYCO incorporates two manufacturing units, with both the units manufacturing the complete range of Oil-cooled/Air cooled Transformers and Stabilizers. JAYCO commands an ornate team of many broadly qualified and experienced design engineers, production engineers, and skilled design draftsmen trained in advanced computer-aided designing. Jayco Electricals is well-equipped with the latest Design and Engineering technologies. Jayco Electricals enjoys an advanced R & D department whose ultimate aim is to provide better technology at quite affordable prices.

JAYCO'S manufacturing facilities are ISO: 9001 certified for its quality systems. All necessary quality checks are carried out on materials and processes at various manufacturing stages to ensure optimal quality standards. We have all the necessary testing facilities, except the testing facilities for Short-circuit, which is conducted only in nationally recognized laboratories. JAYCO designs, manufactures and supplies "customized instrument transformers" of a broad range and offers impressive support services, to ensure and enhance Customer satisfaction. JAYCO believes in impeccable quality and optimal customer satisfaction. Today, JAYCO is exclusively focusing on increasing its productivity to cater to the ever-growing requirements of our Indian customers. At the same time, premium quality is kept well-balanced with the increase in production.

Clients
Copyright ©
Jayco Electricals
. All Rights Reserved
Site Developed & Promoted by
Advent InfoSoft Pvt Ltd
.