Transworld Trading Inc.

  Designed to match your taste



Transworld present itself as a leading Manufacturer of indian handcraft items. We bring you an irresistible collection of exquisite items from the treasure trove of equesrian product, wooden handicraft, wooden jewelry boxes, beaded necklace and footwears. Since its inception in 1990, we have been successfully catering to our clients that represent the developed and demanding markets of USA, Canada, Portugal, Greece, Korea, Singapore, Sweden, Switzerland and other countries. We do not compromise on quality and constantly innovate to match the best at International level.
A wide range of our products include wooden handicrafts, costume jewelry, footwears, wooden & beaded jewelry boxes, saddle & harness, etc.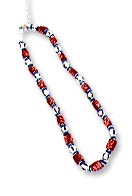 Transworld Trading Inc.
Mr. Sunil Mahajan
2994/2 A, Street No. 17,
Ranjit Nagar, New Delhi - 110008, India
Tel:
+91-11- 25703954
Fax:
+91-11-25703954
E mail:
sunil.transworld@gmail.com

Copyright ©
Transworld Trading Inc
. All Rights Reserved
Site Maintained & Promoted by
Advent InfoSoft Pvt Ltd
.