Cricket Equipments takes pride in manufacturing sporting equipment & goods for sports lovers. We make some of the best sports ball & goods in terms of quality and value for money.


Our Clients
The company with its strong commitment to customer satisfaction, service and support has an endless list of clients from all over the world. We export to the countries of Australia, America and U.K. and try to fulfill customer from every aspect.
Speciality
We are one of the largest suppliers of cricket bats in U.K. We are also one of the largest suppliers of cricket bats in USA and Australia. We also supply Cricket Training Equipments in India.We are also Specialized in Bowling Machines in India.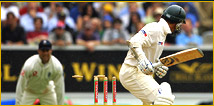 Infrastructure
Our sound infrastructure enables us to churn out high-quality sporting goods. We owe our success to skilled & experienced work force who work diligently to complete our orders on time. The advanced tools and machines we have, are not just efficient in churning out quality sporting equipment but manufacturing them in huge numbers within a short time frame thus making the goods cost effective.