Welcome ,

We are the one of the leading exporters of construction machines in India. We are in this field since 22 years catering to the needs of global customers as far as Hollow Block Machines, Solid and Paving Block Machine also. We are using High Quality materials for the machines.We are quality conscious and so our product too. A satisfied customers is our motto-this has earned us name ans brought fame to our products universally.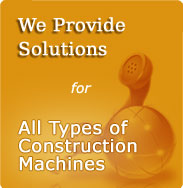 WE EXPORT

Egg Llaying Concrete


Block Machine

Stationary Type



Concrete Block


Machine

Paver Block Machine


Interlocking Paver

Pan Mixer

Mobile Concrete Mixer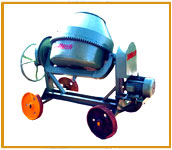 Industrial Cement Block Making Machine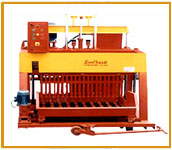 Industrial Trolley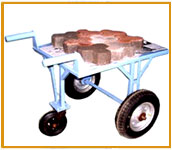 Mobile Concrete Block Making Machine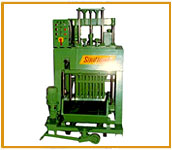 Our Products
Use of different grades of raw materials such as steel and iron in the manufacture of our products, allow us to deal only in flawless products. The quality of our concrete block machine and brick making machine is further ensured by implementing the industry suggested quality standards in our company. Our quality team further tests our block making machine, concrete block machine, brick making machine and ensures that our clients get the perfect products. In addition, we have a comprehensive manufacturing plant which incorporates various high-tech machines to produce quality concrete block machine, brick machine and concrete mixer. We also provide after sales support to our clients, for the proper functioning of our products. Our products are available in customized options as well, as per our clients' choice. Our product range includes following:
Item Code:SH-108


Item Code: SHM-108
This is an Stationary type machine. This gives a production capacity 4,2,, and 2nos of blocks per stroke respectively in the sizes of 4 inch, 6 inches and 8 inch. The machine is of high quality and so the blocks produced in the machinery also coming very good quality. Superior quality parts are used. The switches and connectors use in the pannel board are of ABB. Valve is of Italian and hydraulic hose is of USA. The pump and valve will last for about 10 years giving trouble free and good performance.


Item Code:SH-108


Most recommeded Machine for Paver blocks. 99 % accuracy, perfect finishing of paver blocks

This is stationary type paver machine to make paver blocks only.

Oil hyduaulic press heavy duty only paver block machine with 7.5HP motor and 1440 rpm, 3 phase. (per shift 1200 to 1500nos ) Hydraulic oil 120 ltr with Capacity 30 to 50 Tons pressing load.Cylinder bore size is 125MM.


Pan Mixer

Item Code: Pan-Mixer-500Kg

SANTHOSH BRAND PAN MIXER:

We offer our customers very superior quality Pan Mixers. These pan Mixers are very widely used in the line of Paver blocks, fly ash bricks etc. to mix effectively grid cement fly ash and small granule. It is robustly built with heavy steel base and heavy rollers with hydraulic door open.